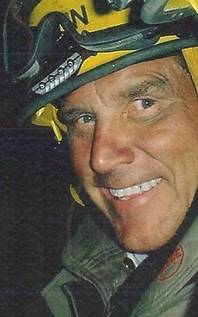 Since its inception by Captain Kevin Fedrizzi in 2009, the Jeff Mann Memorial Golf Tournament has been and continues to be the largest annual fundraiser for the Henderson Firefighters Benevolent Association. Originally established in the memory of fallen firefighter Jeff Mann of the Henderson Fire Department, the tournament raises money for many charitable giving events that the HFBA participates in every year. This year the proceeds that are raised will be going to support various local charities such as The American Cancer Society, Fire Hurts-Red Cross Helps, HopeLink, Rebuilding Together, Southern Nevada Burn Foundation, Susan G. Komen, and S.A.F.E. House. If you would like more information on any of these great organizations or how they partner with the HFBA please feel free to visit our website here.
The tournament is open to the public and promises to be a great time, so please feel free to pass on the invitation to those members of your family and friends that may participate.
In an effort to support our event, we are always looking for new sponsors. If you are interested in becoming one of those sponsors, please check out the event sponsor page. If you would like to donate in a way that is not shown such as a raffle prize or other product or service donation, please contact Brandon Bowyer through email at [email protected] or by phone at (609) 949-2921. Please also keep in mind that we are a 501(c)(3) tax-exempt corporation, so your sponsorship may be tax-deductible.